Be seen…be heard…be remembered
OMG's collection of dazzling prize wheels are now available to promote your business or increase your fundraising ventures. Our giant OMG Spin2Win prize wheels all have dynamic LED lighting, attractive bright colours, and can be customised on request. Each promotion includes an OMG Spin2Win prize wheel, a large visual display for advertisements, and a PA system used by our OMG Wheel Master to talk about your products to customers as they participate. Customers will line up for a spin and will henceforth associate your brand with fun and the joy of winning.
Fundraising
Raise the roof on your fundraising efforts by giving people a fun time in return for their money. Most people will pay $5 for a few raffle tickets, but give them an extra chance to win by spinning the prize wheel and they're more likely to buy more spins and keep trying!
Kids and adults alike will love this, and your sponsors will too, because every time the wheel spins, people will be excited about the products and the sponsors who donated them.
Our wheels are customisable and can display the logo of your charity, group, or major sponsor.
---
Trade Shows
Don't just utilise one booth to promote your products…use ours as well! OMG Spin2Win prize wheels are ideal for trade shows because they are an interactive activity that can promote a number of exhibitors at the one time.
For a daily fee, your business can be one of a limited number featured on our prize wheel and digital display. This DOUBLES the chances that visitors will see your product…even better, spinning the wheel will heighten their excitement about the products featured!
All you need to do is nominate the prize you will offer to winners who spin your section of the wheel. It might be a free gift, or a discount on trade show or future purchases. We'll tell them more about your business and encourage them to visit your booth. Everyone wins!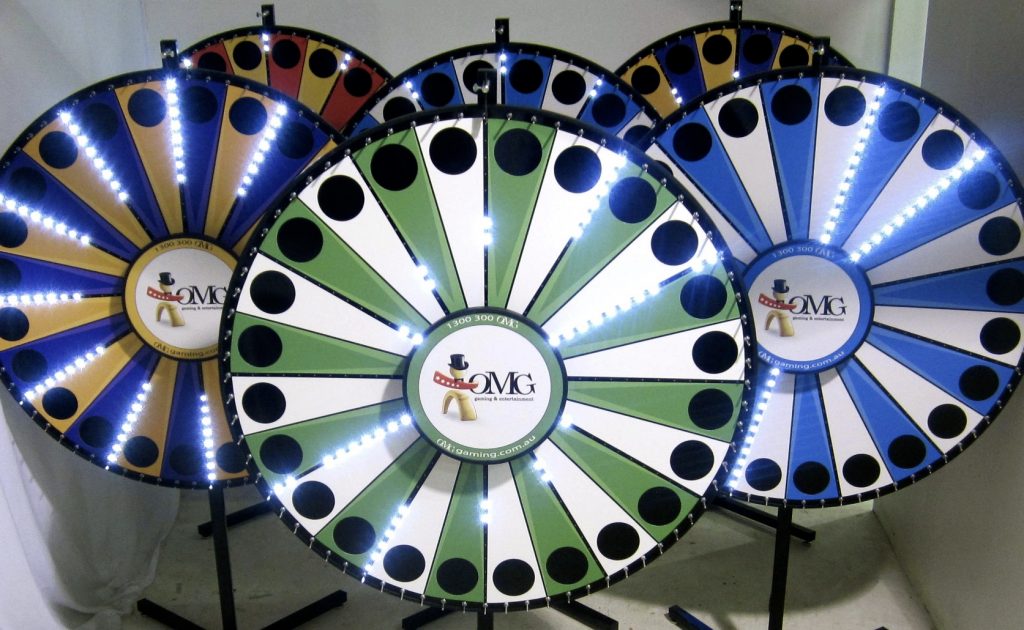 ---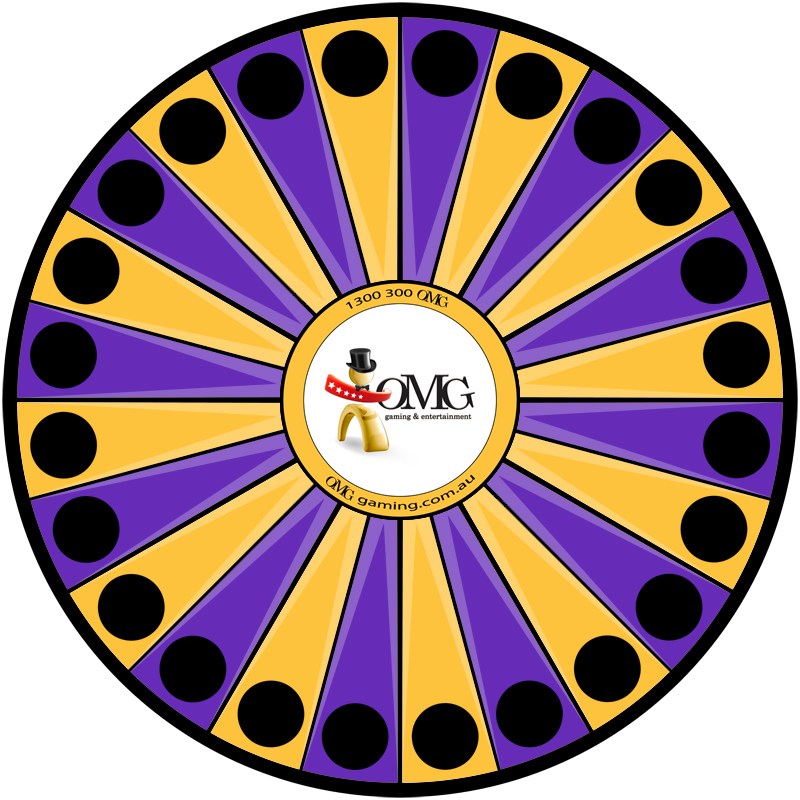 Store Promotions
Are you investing more and more time into promoting your business through social media but seeing no increase in foot traffic through your store? Promoting your business today can be very time consuming and often seems to be all online and not much on-site!
An OMG Spin2Win prize wheel is a fun and unique way to get customers visiting your physical store premises. As customers spin the wheel for savings on purchases in your store, they don't feel like they are shopping…they are suddenly WINNERS with a strong incentive to BUY!
OMG is able to provide prize wheels for individual store promotion, or for multiple store promotion within a shopping centre or high traffic shopping area.